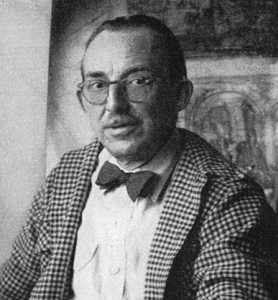 Born 1892, Died 1960
CornWell was a cartoonist at 18 for Louisville Herald. In 1927 began a five-year period of mural painting in California including the Los Angeles Public Library and the Lincoln Memorial Shrine in Redlands. Other murals: Rockefeller Center, Bethlehem Steel, New York's General Motors Building, 1939 World's Fair.
In 1959, he was inducted into the Society of Illustrator's Hall of Fame. He had been nicknamed "The Dean of Illustrators" by his peers.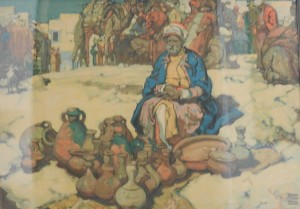 Unkown Title & Year
Copyright M&B, Inc. NY
Print on paper
20" x 27.5" (art alone)
Print is in nice vintage framed under glass